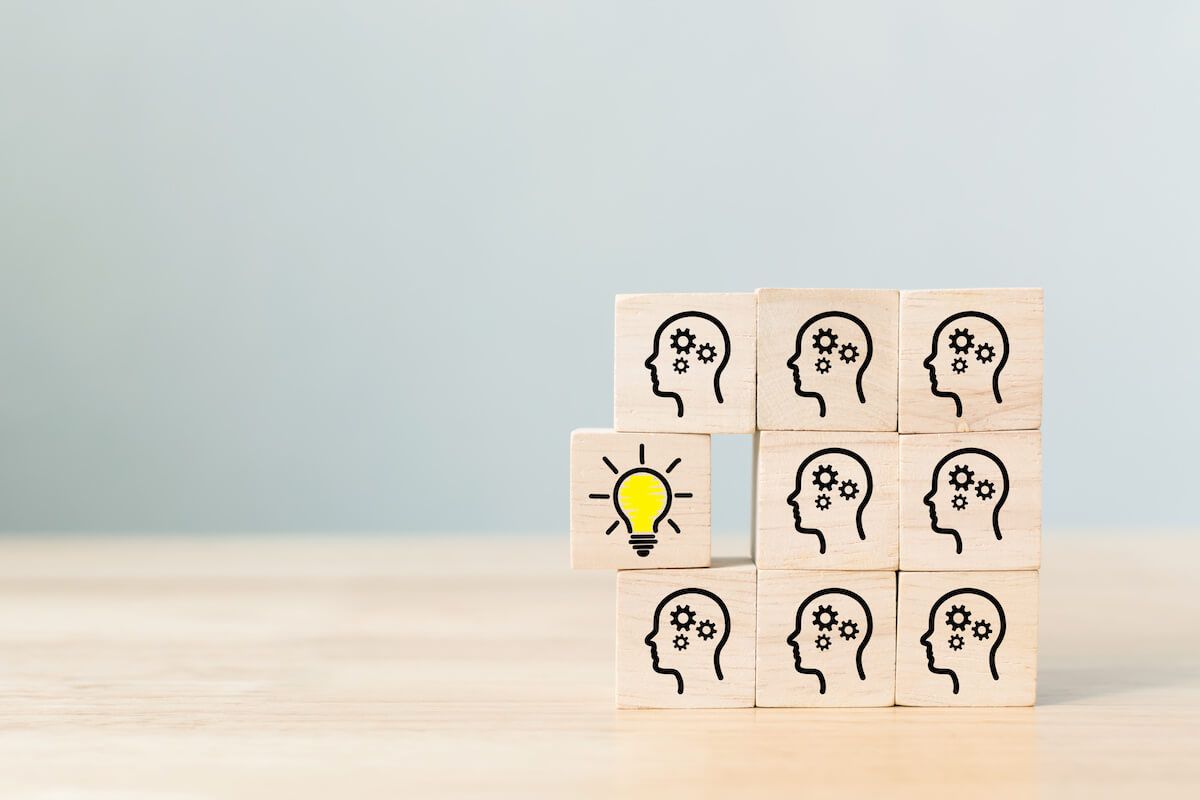 Develop your problem-solving and analytical skills by learning about these 9 characteristics of critical thinking and how to enhance them.
It's no secret that critical thinking is essential for growth and success. Yet many people aren't quite sure what it means — it sounds like being a critic or cynical, traits that many people want to avoid.
However, thinking critically isn't about being negative. On the contrary, effective critical thinkers possess many positive traits. Attributes like curiosity, compassion, and communication are among the top commonalities that critical thinkers share, and the good news is that we can all learn to develop these capabilities.
This article will discuss some of the principal characteristics of critical thinking and how developing these qualities can help you improve your decision-making and problem-solving skills. With a bit of self-reflection and practice, you'll be well on your way to making better decisions, solving complex problems, and achieving success across all areas of your life.
What is critical thinking?
Scholarly works on critical thinking propose many ways of interpreting the concept (at least 17 in one reference!), making it challenging to pinpoint one exact definition. In general, critical thinking refers to rational, goal-directed thought through logical arguments and reasoning. We use critical thinking to objectively assess and evaluate information to form reasonable judgments.
Critical thinking has its roots in ancient Greece. The philosopher Socrates is credited with being one of the first to encourage his students to think critically about their beliefs and ideas. Socrates believed that by encouraging people to question their assumptions, they would be able to see the flaws in their reasoning and improve their thought processes.
Today, critical thinking skills are considered vital for success in academia and everyday life. One of the defining "21st-century skills," critical thinking is integral to problem-solving, decision making, and goal setting.
Why is it necessary to develop critical thinking skills?
Critical thinking skills help us learn new information, understand complex concepts, and make better decisions. The ability to be objective and reasonable is an asset that can enhance personal and professional relationships.
The U.S. Department of Labor reports critical thinking is among the top desired skills in the workplace. The ability to develop a properly thought-out solution in a reasonable amount of time is highly valued by employers. Companies want employees who can solve problems independently and work well in a team. A desirable employee can evaluate situations critically and creatively, collaborate with others, and make sound judgments.
Critical thinking is an essential component of academic study as well. Critical thinking skills are vital to learners because they allow students to build on their prior knowledge and construct new understandings. This will enable learners to expand their knowledge and experience across various subjects.
Despite its importance, though, critical thinking is not something that we develop naturally or casually. Even though critical thinking is considered an essential learning outcome in many universities, only 45% of college students in a well-known study reported that their skills had improved after two years of classes.
9 characteristics of critical thinking
Clearly, improving our ability to think critically will require some self-improvement work. As lifelong learners, we can use this opportunity for self-reflection to identify where we can improve our thinking processes.
Strong critical thinkers possess a common set of personality traits, habits, and dispositions. Being aware of these attributes and putting them into action can help us develop a strong foundation for critical thinking. These essential characteristics of critical thinking can be used as a toolkit for applying specific thinking processes to any given situation.
1. Curious
Curiosity is one of the most significant characteristics of critical thinking. Research has shown that a state of curiosity drives us to continually seek new information. This inquisitiveness supports critical thinking as we need to constantly expand our knowledge to make well-informed decisions.
Curiosity also facilitates critical thinking because it encourages us to question our thoughts and mental models, the filters we use to understand the world. This is essential to avoid critical thinking barriers like biases and misconceptions. Challenging our beliefs and getting curious about all sides of an issue will help us have an open mind during the critical thinking process.
Actionable Tip: Choose to be curious. When you ask "why," you learn about things around you and clarify ambiguities. Google anything you are curious about, read new books, and play with a child. Kids have a natural curiosity that can be inspiring.
2. Analytical
Investigation is a crucial component of critical thinking, so it's important to be analytical. Analytical thinking involves breaking down complex ideas into their simplest forms. The first step when tackling a problem or making a decision is to analyze information and consider it in smaller pieces. Then, we use critical thinking by gathering additional information before getting to a judgment or solution.
Being analytical is helpful for critical thinking because it allows us to look at data in detail. When examining an issue from various perspectives, we should pay close attention to these details to arrive at a decision based on facts. Taking these steps is crucial to making good decisions.
Actionable Tip: Become aware of your daily surroundings. Examine how things work — breaking things down into steps will encourage analysis. You can also play brain and puzzle games. These provide an enjoyable way to stimulate analytical thinking.
3. Introspective
Critical thinkers are typically introspective. Introspection is a process of examining our own thoughts and feelings. We do this as a form of metacognition, or thinking about thinking. Researchers believe that we can improve our problem-solving skills by using metacognition to analyze our reasoning processes.
Being introspective is essential to critical thinking because it helps us be self-aware. Self-awareness encourages us to acknowledge and face our own biases, prejudices, and selfish tendencies. If we know our assumptions, we can question them and suspend judgment until we have all the facts.
Actionable Tip: Start a journal. Keep track of your thoughts, feelings, and opinions throughout the day, especially when faced with difficult decisions. Look for patterns. You can avoid common thought fallacies by being aware of them.
4. Able to make inferences
Another characteristic of critical thinking is the ability to make inferences, which are logical conclusions based on reviewing the facts, events, and ideas available. Analyzing the available information and observing patterns and trends will help you find relationships and make informed decisions based on what is likely to happen.
The ability to distinguish assumptions from inferences is crucial to critical thinking. We decide something is true by inference because another thing is also true, but we decide something by assumption because of what we believe or think we know. While both assumptions and inferences can be valid or invalid, inferences are more rational because data support them.
Actionable Tip: Keep an eye on your choices and patterns during the day, noticing when you infer. Practice applying the Inference Equation — I observe + I already know = So now I am thinking — to help distinguish when you infer or assume.
5. Observant
Observation skills are also a key part of critical thinking. Observation is more than just looking — it involves arranging, combining, and classifying information through all five senses to build understanding. People with keen observation skills notice small details and catch slight changes in their surroundings.
Observation is one of the first skills we learn as children, and it is critical for problem-solving. Being observant allows us to collect more information about a situation and use that information to make better decisions and solve problems. Further, it facilitates seeing things from different perspectives and finding alternative solutions.
Actionable Tip: Limit your use of devices, and be mindful of your surroundings. Notice and name one thing for each of your five senses when you enter a new environment or even a familiar one. Being aware of what you see, hear, smell, taste, and touch allows you to fully experience the moment and it develops your ability to observe your surroundings.
6. Open-minded and compassionate
Open-minded and compassionate people are good critical thinkers. Being open-minded means considering new ideas and perspectives, even if they conflict with your own. This allows you to examine different sides of an issue without immediately dismissing them. Likewise, compassionate people can empathize with others, even if they disagree. When you understand another person's point of view, you can find common ground and understanding.
Critical thinking requires an open mind when analyzing opposing arguments and compassion when listening to the perspective of others. By exploring different viewpoints and seeking to understand others' perspectives, critical thinkers can gain a more well-rounded understanding of an issue. Using this deeper understanding, we can make better decisions and solve more complex problems.
Actionable Tip: Cultivate open-mindedness and compassion by regularly exposing yourself to new ideas and views. Read books on unfamiliar topics, listen to podcasts with diverse opinions, or talk with people from different backgrounds.
7. Able to determine relevance
The ability to assess relevance is an essential characteristic of critical thinking. Relevance is defined as being logically connected and significant to the subject. When a fact or statement is essential to a topic, it can be deemed relevant.
Relevance plays a vital role in many stages of the critical thinking process. It's especially crucial to identify the most pertinent facts before evaluating an argument. Despite being accurate and seemingly meaningful, a point may not matter much to your subject. Your criteria and standards are equally relevant, as you can't make a sound decision with irrelevant guidelines.
Actionable Tip: When you're in a conversation, pay attention to how each statement relates to what you're talking about. It's surprising how often we stray from the point with irrelevant information. Asking yourself, "How does that relate to the topic?" can help you spot unrelated issues.
8. Willing
Critical thinking requires willingness. Some scholars argue that the "willingness to inquire" is the most fundamental characteristic of critical thinking, which encompasses all the others. Being willing goes hand in hand with other traits, like being flexible and humble. Flexible thinkers are willing to adapt their thinking to new evidence or arguments. Those who are humble are willing to acknowledge their faults and recognize their limitations.
It's essential for critical thinking that we have an open mind and are willing to challenge the status quo. The willingness to question assumptions, consider multiple perspectives, and think outside the box allows critical thinkers to reach new and necessary conclusions.
Actionable Tip: Cultivate willingness by adopting a growth mindset. See challenges as learning opportunities. Celebrate others' accomplishments, and get curious about what led to their success.
9. Effective communicators
Being a good critical thinker requires effective communication. Effective critical thinkers know that communication is imperative when solving problems. They can articulate their goals and concerns clearly while recognizing others' perspectives. Critical thinking requires people to be able to listen to each other's opinions and share their experiences respectfully to find the best solutions.
A good communicator is also an attentive and active listener. Listening actively goes beyond simply hearing what someone says. Being engaged in the discussion involves:
Listening to what they say
Being present
Asking questions that clarify their position
Actively listening is crucial for critical thinking because it helps us understand other people's perspectives.
Actionable Tip: The next time you speak with a friend, family member, or even a complete stranger, take the time to genuinely listen to what they're saying. It may surprise you how much you can learn about others — and about yourself — when you take the time to listen carefully.
The nine traits above represent just a few of the most common characteristics of critical thinking. By developing or strengthening these characteristics, you can enhance your capacity for critical thinking.
Get to the core of critical thinking
Critical thinking is essential for success in every aspect of life, from personal relationships to professional careers. By developing your critical thinking skills, you can challenge the status quo and gain a new perspective on the world around you. You can start improving your critical thinking skills today by determining which characteristics of critical thinking you need to work on and using the actionable tips to strengthen them. With practice, you can become a great critical thinker.
---
I hope you have enjoyed reading this article. Feel free to share, recommend and connect 🙏
Connect with me on Twitter 👉  https://twitter.com/iamborisv
And follow Able's journey on Twitter: https://twitter.com/meet_able
And subscribe to our newsletter to read more valuable articles before it gets published on our blog.
Now we're building a Discord community of like-minded people, and we would be honoured and delighted to see you there.
---