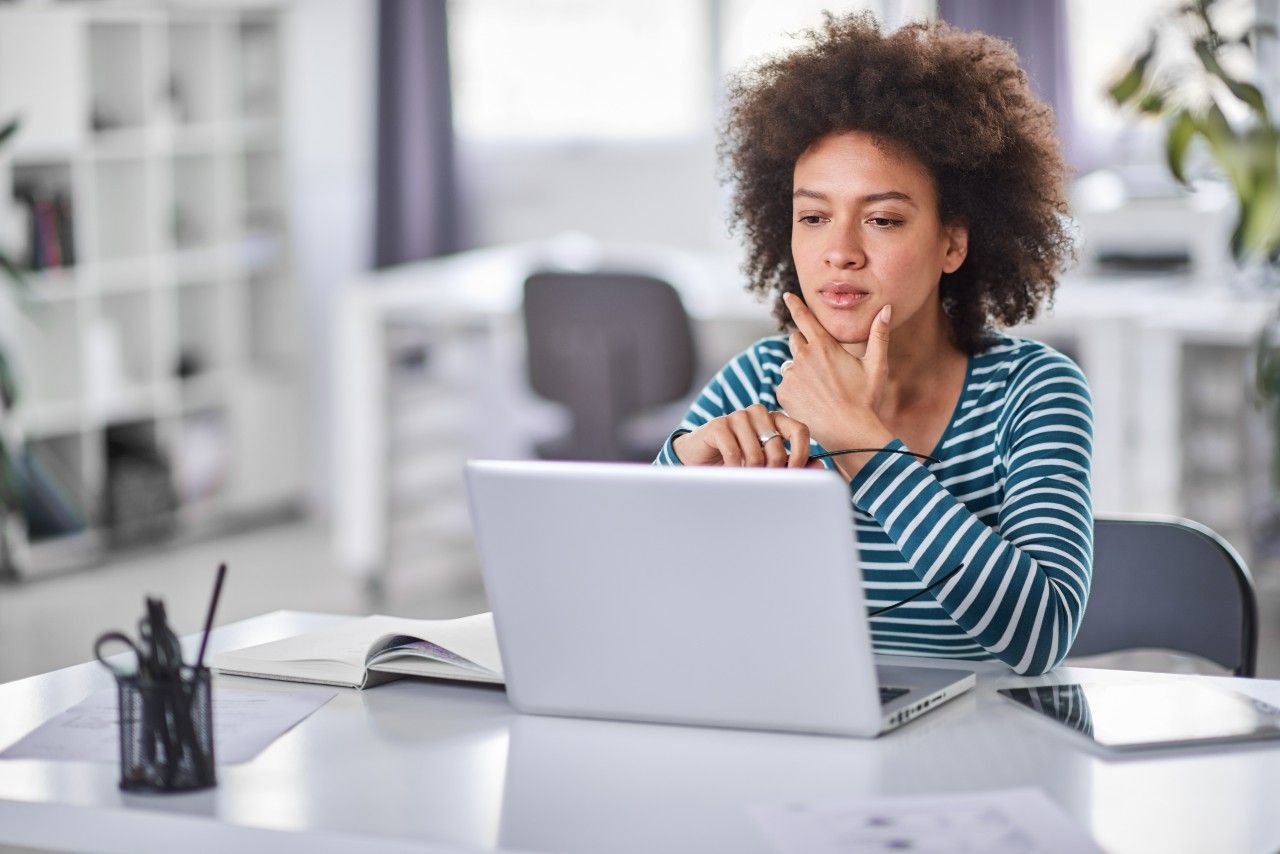 Learn three critical thinking models, essential critical reasoning skills, and why improving your critical thinking process is a good idea.
In the age of memes and misinformation, critical thinking is a must. It's a crucial skill to differentiate between what may be true or false and develop (and explain) reasons for your beliefs.
The hardest part of critical thinking is knowing when to do it. Most of the time, it's easier to accept things as fact rather than to dig deeper to reach a conscious conclusion. This happens for various reasons. The most common being the ease of following the crowd and the fact it would be rather cumbersome to think critically about every single thing in the world!
How then do we know what to think critically about? How do we get the right answers, and how do we know they're correct? This is where a critical thinking model comes in. In this article, we'll share three critical thinking models, essential critical reasoning skills, and why improving your critical thinking process is a good idea.
What Is Critical Thinking?

"Critical thinking is reasonable and reflective thinking focused on deciding what to believe or do." This is how renowned professor and author Robert Hugh Ennis defines it. Put another way, the definition of critical thinking is careful consideration and analysis of information to reach a rational conclusion or decision. We practice critical thinking to inform—and own—our beliefs and actions and ensure they truly align with our values and intentions.
That said, critical thinking is not our natural way of thinking. Most of us are never aware of our brain's metacognitive actions, conceptualizations, or synthesis. Instead, we rely on habits, patterns, and competencies from past experiences to understand and interact with the world. While this may save us time and effort, it doesn't always provide the best results—and often results in fallacies.
What Are Critical Thinking Models?
A critical thinking model provides the structure for practicing this type of thinking. It helps us notice our own thinking biases and allows us to try viewing the world objectively all while providing guidelines for asking the right questions, reaching logical conclusions, and explaining how we did it.
3 Critical Thinking Models That Are Useful in Everyday Life
There are thousands of critical thinking models for almost any subject or discipline. Let's take a look at three models of critical thinking we find useful in everyday life.
Proximate vs. Root Cause

The proximate vs. root cause critical thinking model encourages people to discover the primary cause of an event. A proximate cause is closest to the observed result or immediately responsible for it. In contrast, the root cause is the actual cause of the result. Both are causes of the event, but the root cause is the main cause, while the proximate cause is the immediate next cause.
This mental model forces you to look beyond obvious reasons to determine the core reason for impact. It helps with innovative problem-solving, so instead of relying on "Band-Aid solutions" or improving currently-existing solutions, you uncover the root of the matter and create something altogether new.
Example: You've gained a lot of weight since March 2021. Upon investigation, you may draw the following inferences:
Proximate cause: You burn fewer calories than you consume (moving less and eating more due to boredom or food accessibility), thus the weight gain.
Root cause: Your habits changed because of the lifestyle change from working at the office to working from home.
When you know the root cause of an issue, you can begin to deal with it to reduce the odds of recurrence. In this case, change your habits to fit the work-from-home lifestyle better. The proximate vs. root cause model improves your critical thinking ability and helps formulate a proper understanding of issues before working on them.
Cognitive Bias

Cognitive bias is a tendency to think in ways that can lead to deviations from rationality and objectivity. We all have cognitive biases. This error in thinking happens because of our tendency to process and interpret information swiftly, which can affect our decision-making and the eventual outcome of a situation.
Example: A soccer player scores a goal. In his mind, that means he's a great player. But if he had missed, he would reason that it was because the grass was wet. In self-serving bias, the tendency is to claim more responsibility for successes than failures. In other words: if there's a success, it's because I did something right. If there's a failure, it's something else's fault, not mine.
When you only pay attention or engage with news sources, stories, and conversations that confirm your worldview, you limit yourself from other perspectives and opinions that may be good for you without realizing it. Being aware of your own cognitive bias allows you to create some distance between how you expect the world to be and become more open to how it actually is on any given day.
The human brain is a powerful machine, but it has its limitations. One of them is neglecting facts and evidence to make sense of the world quickly and easily. This habit of mind may allow us to make faster decisions, but it doesn't serve us optimally. When unchecked, cognitive biases hinder fair-mindedness, inclusion, and impartiality.
Hanlon's Razor

"Never attribute to malice that which is adequately explained by incompetence."
Hanlon's Razor promotes good thinking and teaches us not to assume the worst intentions about people's actions without investigation. It helps regulate our emotions and improve relationships and decision-making. It also helps us develop empathy by giving others the benefit of the doubt and not assuming negative intent with evidence.
Example: You get to work earlier than usual on a Monday morning and notice your things scattered around. This must mean someone used your office! You immediately think a certain coworker did this to annoy you. But when you pause and consider, you realize that a coworker may have used your office during the weekend because it was vacant and they forgot their keys at home.
The stories we tell ourselves about why things happen the way they do are rarely true. It's worth spending some time to objectively view situations and choose a positive narrative that leads to better outcomes in our mental and emotional health and relationships.
Critical Thinking Skills and Their Benefits
Critical thinking skills are useful for everyone. They help us think coherently and make advancements with our personal and professional goals. Some of the benefits you can gain from critical thinking are:
Greater reflective thinking and self-awareness
Ability to audit new information
Better interpersonal relationships
More creative thinking and problem-solving skills
Expanded open-mindedness
Improved communication and presentation skills
Freedom from past experiences and attachments
To gain these types of benefits, it's important to practice the critical thinking skills listed below.
1. Observation

Observation is the foundation for critical thinking. It's the ability to notice and predict opportunities, problems, and solutions. Taking the time to observe helps you process information better. Positive habits like meditating, journaling, and active listening will help you improve your observation skills.
2. Analysis

After observing, it's time to analyze the information. Analyzing helps you gain a clearer grasp of the situation at hand. Ask questions that help you get a clearer picture of the subject and get to the root cause or reason. For example, if you're analyzing a controversial tweet you read, you may ask questions such as:
Who wrote this?
What is it about?
When was it written?
Why did they write it? Do they have a hidden agenda?
How sound is the premise?
What if this tweet was altered to send a misleading message?
These questions help you break your subject into rational bits and consider the relationship between each one and the whole.
3. Inference

Inference is the ability to draw conclusions from the information you've analyzed and other relevant data. It's a higher-level critical thinking skill that helps you reach careful decisions rather than hastily drawn (and likely biased) conclusions.
4. Communication

Once you have a solid foundation for your beliefs, communicating your theory is the next essential part of critical thinking. Share your point of view and get feedback from others to know if it holds up. You can improve your communication skills by participating in thematic forum discussions and sharing your research and insights with others in your community, both online and offline.
5. Problem-solving

Problem-solving is one of the main reasons for critical thinking. The end goal of critical thinking is using your new conclusion to close gaps and solve problems. You start by identifying your viewpoint, analyzing relevant information, and deciding on the right solution for a particular scenario. You can improve your problem-solving skills by self-learning the subject at hand and considering hidden, alternative outcomes.
Tap Into the Power of Critical Thinking

Becoming a critical thinker is challenging but oh-so worth it. It leads to continuous growth in all areas of your life: better relationships, confidence, and problem-solving skills. Critical thinking helps us overcome familiar patterns and ways of thinking, opening us to new perspectives.
To improve your critical thinking, spend time honing the five crucial critical thinking skills: observation, analysis, inference, communication, and problem-solving. Have fun with the process as you pay more attention to your beliefs and experiences and other people's perspectives and experiences as well.
You can use critical thinking models to guide your critical thinking journey, prompting you to realize when to pause and ask questions and when to accept the answers you have and move on. For example, in today's age of misinformation, you may learn that it's almost always counterproductive to engage with news and information from unknown sources.
Critical thinking is needed to remove scales from our eyes and improve our knowledge and experience of the world, but it's also important to know when to turn our attention to focus on a new subject and move on.
---
We hope you have enjoyed reading this article. Feel free to share, recommend and connect on Twitter: https://twitter.com/meet_able 🙏
Click the button below to read more about ABLE
And maybe even sign up for our waitlist. We will be releasing closed alpha soon!
Learn more about ABLE
---